"Bobrowy Dwór" guest house is a three-stars hotel and recreation facility, situated right at the bank of the River Orzyc, on a picturesque area surrounded by forests and meadows.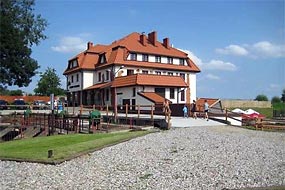 Guest house
with 21 rooms, including suites, deluxe and standard rooms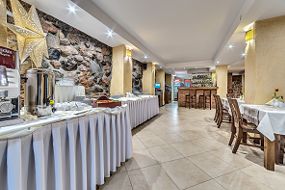 Restaurant
with fireplace and terrace for Guests, located directly at the river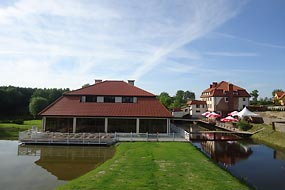 Banquet hall
situated directly over the water with a capacity for up to 250 people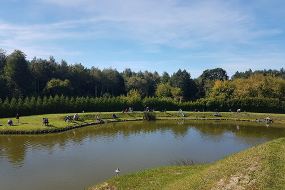 Pond
intended for fishing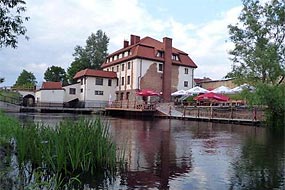 Hydro power plant
Small-scale hydro power plant, produces 550 MWh per year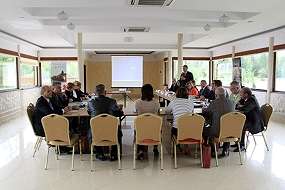 Conference room
three rooms with capacity to accommodate from 20-200 people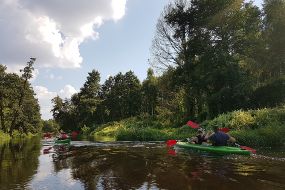 Cascade
providing the guest house's Guests with the possibility to use water massages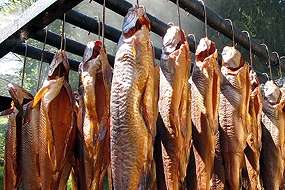 Smoked fish
trout, sturgeon, carp in our pond
We'd like to invite you to use our services throughout the year, both in groups and individually. We organise a series of regular events, making your stay in our guest house more attractive.
Bobrowy Dwór
Smrock - Dwór 16 A,
06 - 220 Szelków
Poland
+48 (29) 717 62 15
+48 (29) 717 61 83
Bank account PEKAO S.A.
Ireneusz Łachacki
06-220 Szelków,
Smrock - Dwór 16 A
Poland
Oddział w Makowie Mazowieckim
76 1240 5325 1111 0010 4668 3268